Efficiently manufactures standard products utilizing advanced automation line
The enclosure is one of the representative products of NITTO KOGYO. Various standard products with different sizes and shapes are available according to increasingly diverse needs. In order to provide products with higher quality, an instant delivery system has been set up in which the products are manufactured and stocked in facilities with advanced functions. The superior facilities and integrated production across processes make it possible to manufacture high-quality and standardized products.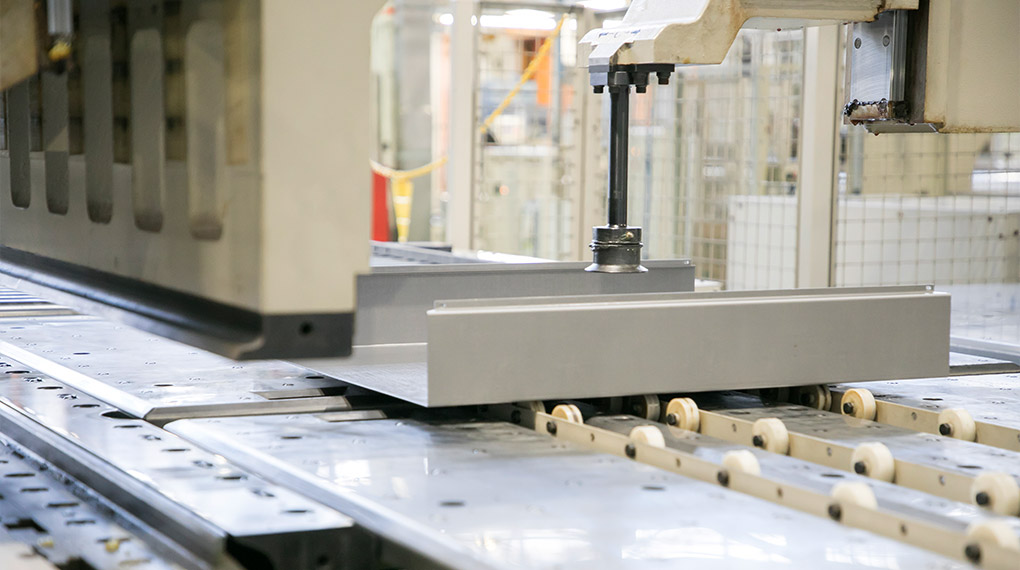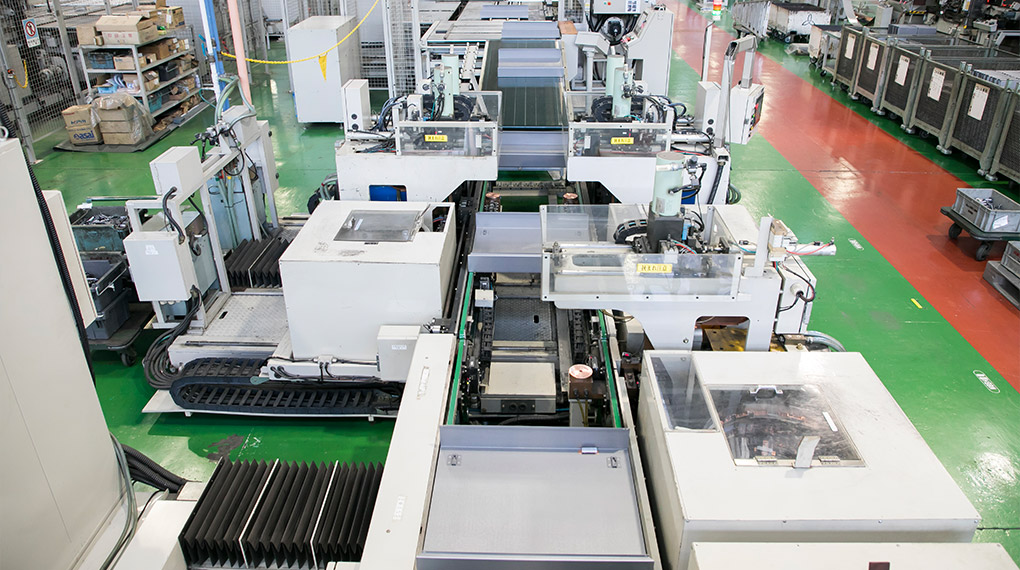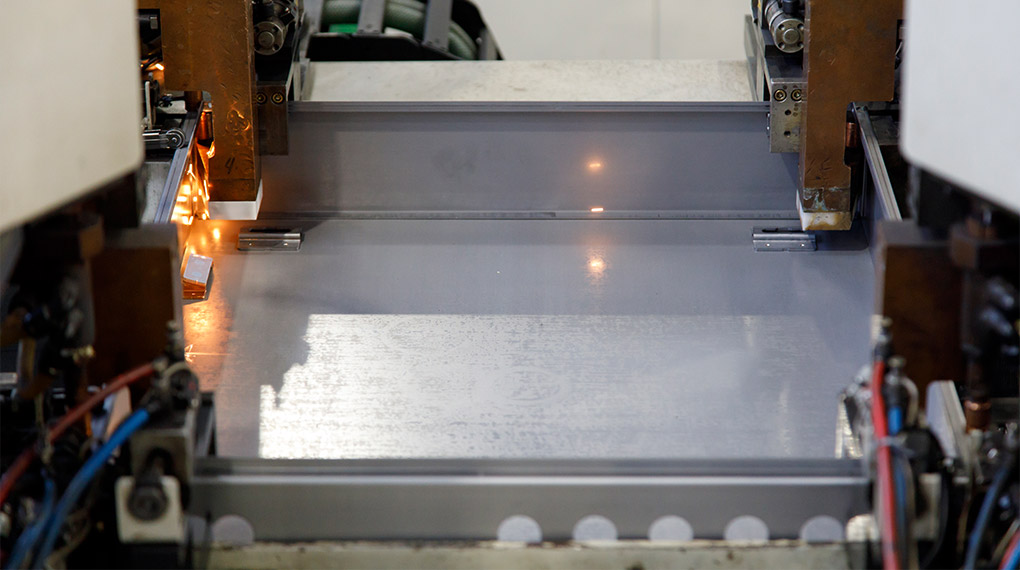 Custom-made products can be speedily prepared with the combination of manpower and IT
Supports individual item production according to the customer's needs. We aim to expand orders and pursue affordability by utilizing our on-site capabilities to actively respond to individual customer's requests and provide support that cannot be matched elsewhere.
Our unique system that integrates estimation/automatic technical drawing, order reception, design, arrangement, production and shipment achieved with the coordination of people and IT enables speedy and unprecedented support.
In this system, after receiving the order from the customer, we carry out the following processes in as little as 3 days:
1. Design
2. Production Arrangement
3. Production
4. Shipment
We use ICT strategically to overcome the constraints of place and time, and provide short delivery times with the fusion of business processes, IT, and manpower.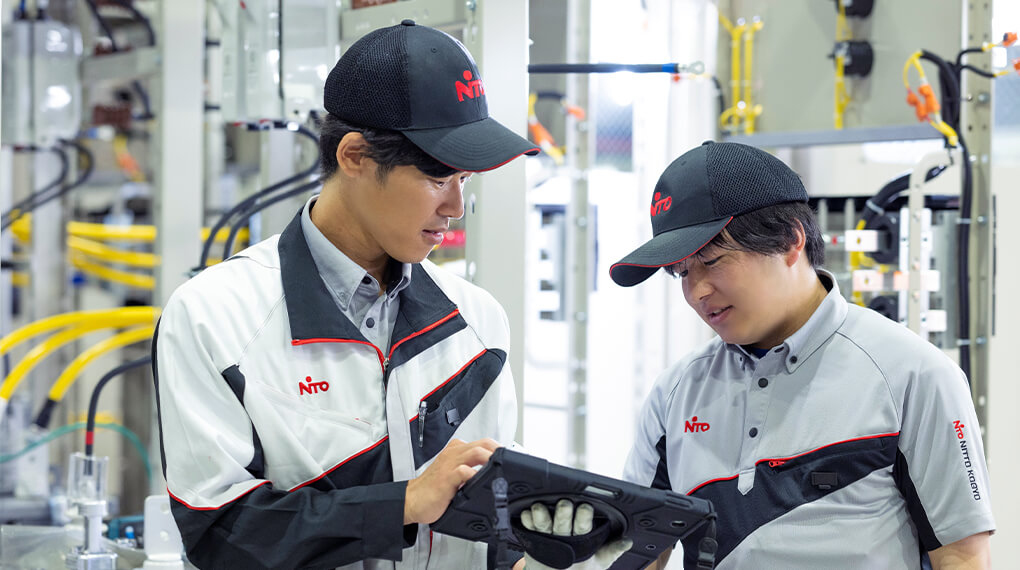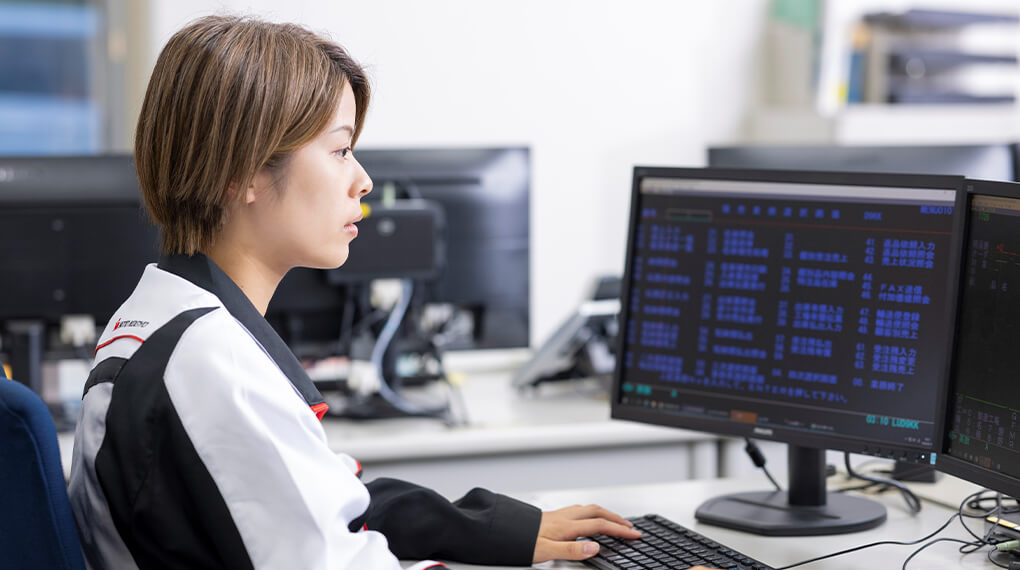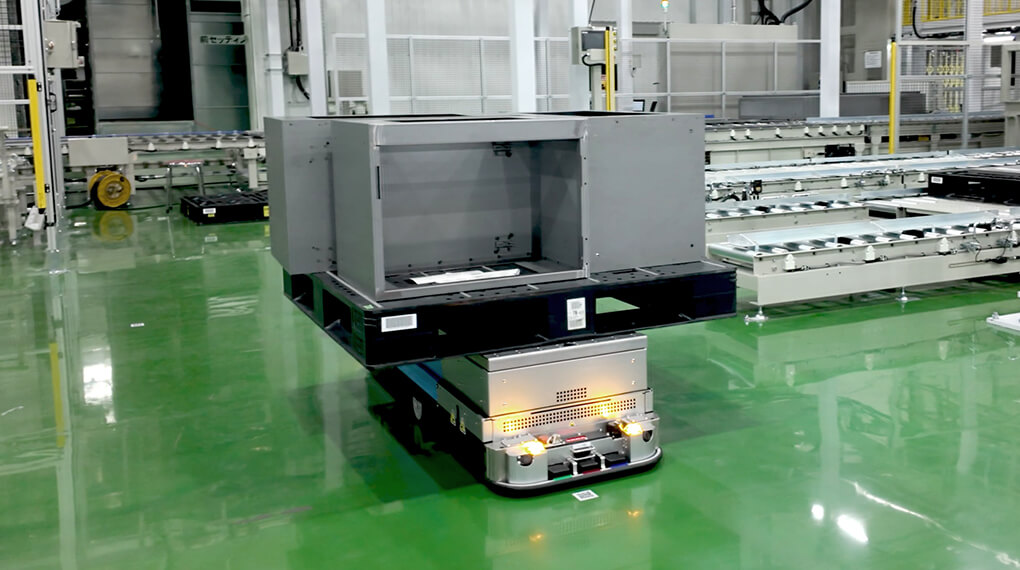 An easy drilling web system (i.e., "Enclosure / Plastic Enclosure Drilling Diagram Creation Web System") eliminates production site problems
Drilling that's essential when using the enclosure. Some may not know how and where holes must be drilled. This web system easily solves such problems. It is a unique system that can be used to easily create drilling drawings on the website.
This web system (i.e., "Enclosure / Plastic Enclosure Drilling Diagram Creation Web System") enables all processes from drawing on the website, inputting data to the drilling machine, and laser drilling to shipping the finished product. It is easy to operate, automatically outputs estimates, and helps achieve speedy production using a convenient system that can receive orders for products with higher added values.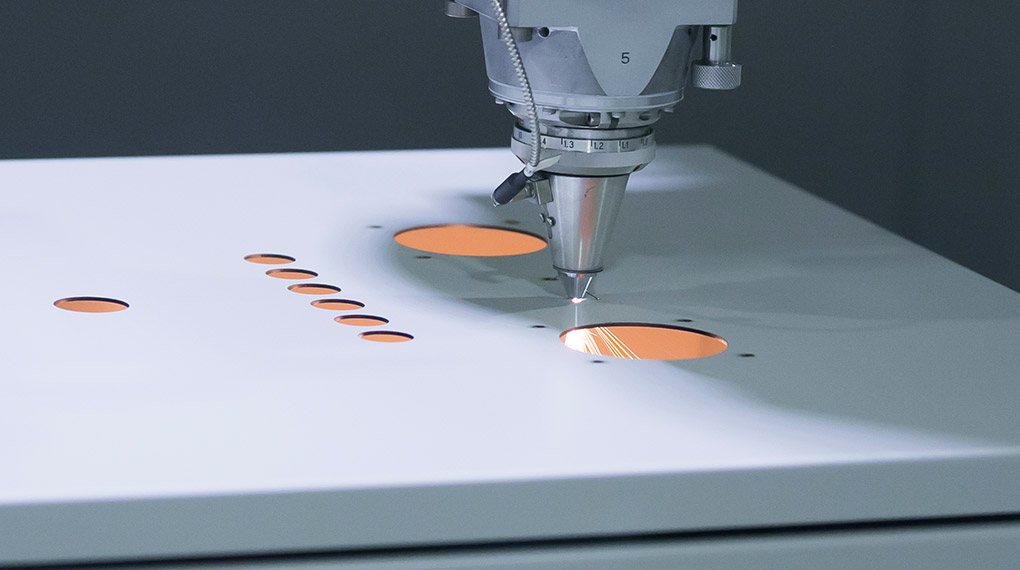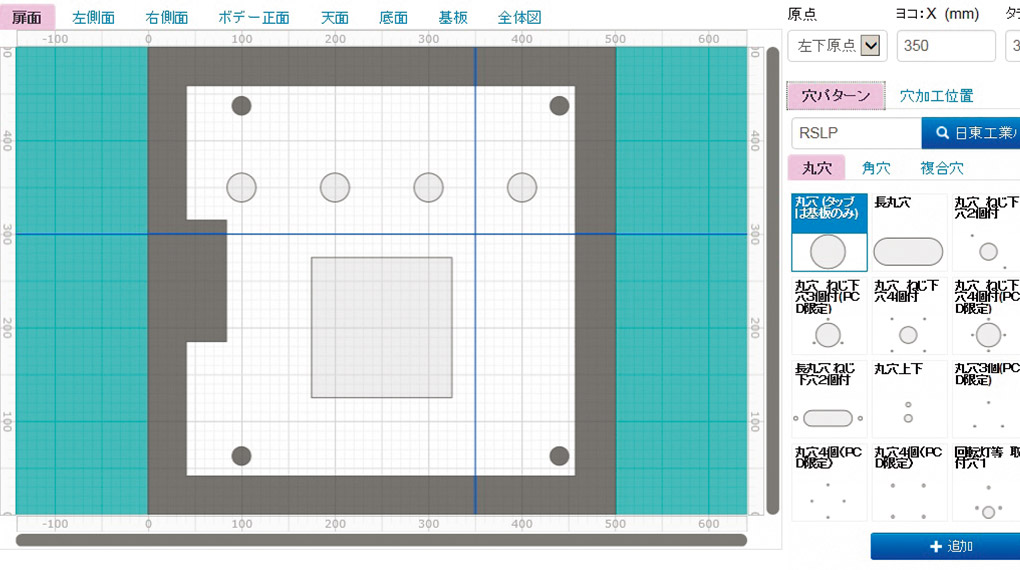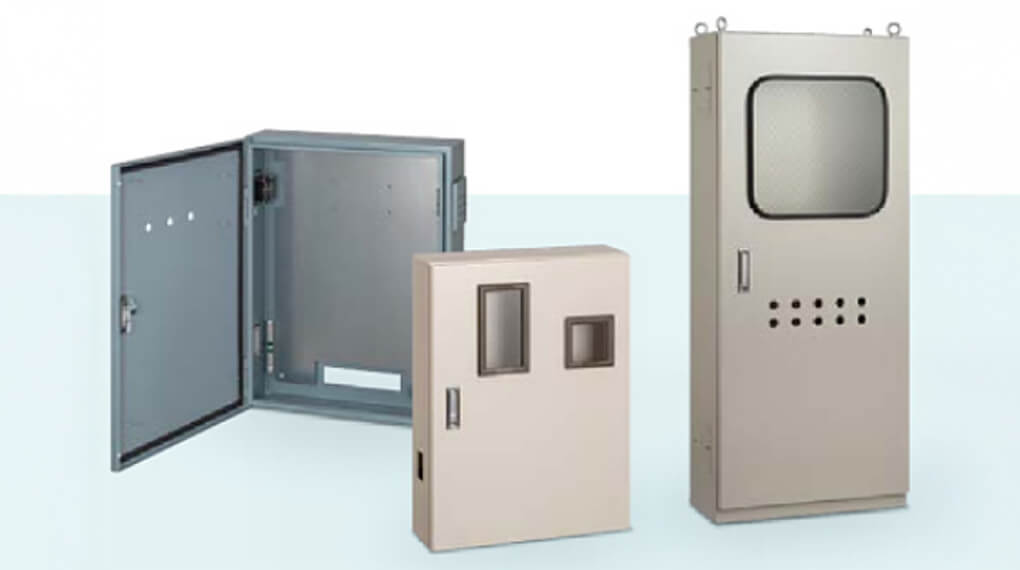 Logistics network that speedily delivers products to the customers
Our role at NITTO KOGYO does not end with the production of high-quality products. We see delivering products as soon as possible directly to customers as an important mission. For this purpose, we have implemented an incoming/outgoing system that uses IT such as the "Forklift LAN System Control Panel" that automatically manages the unloading of in-stock items in warehouses using a computer.
By utilizing these automated ordering and shipping management systems and logistics networks built throughout Japan, we have achieved a faster, more reliable, and safer logistics service.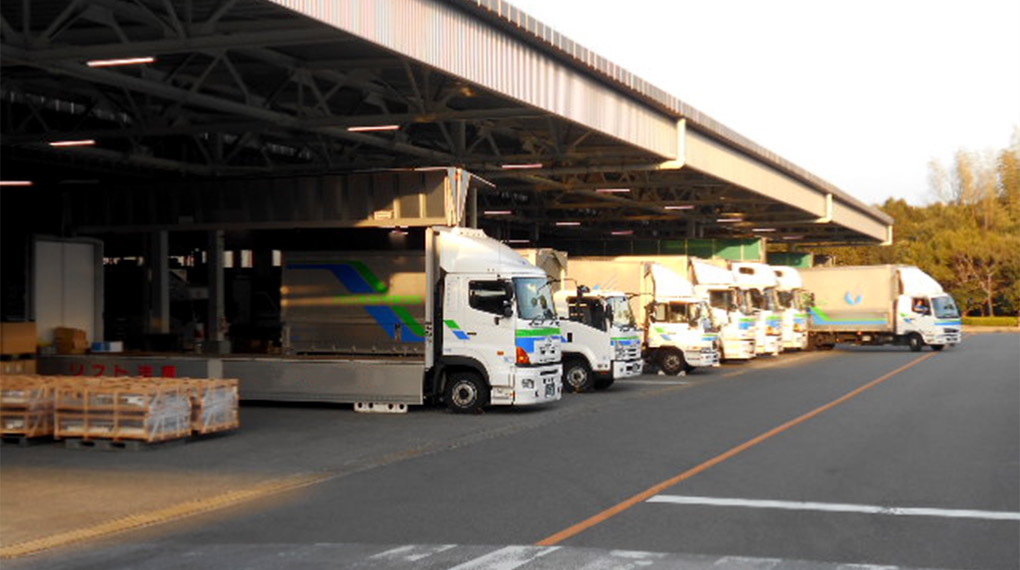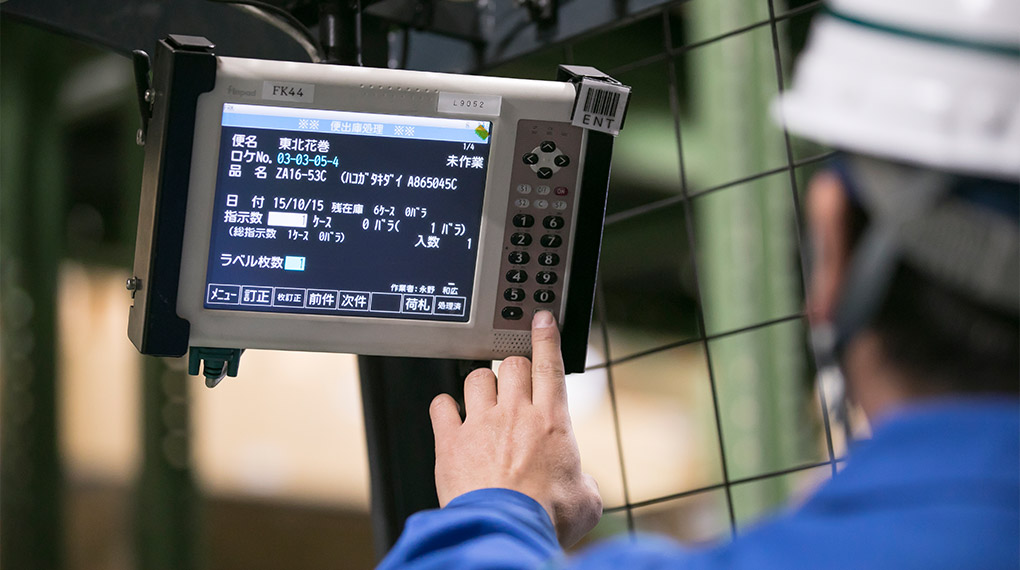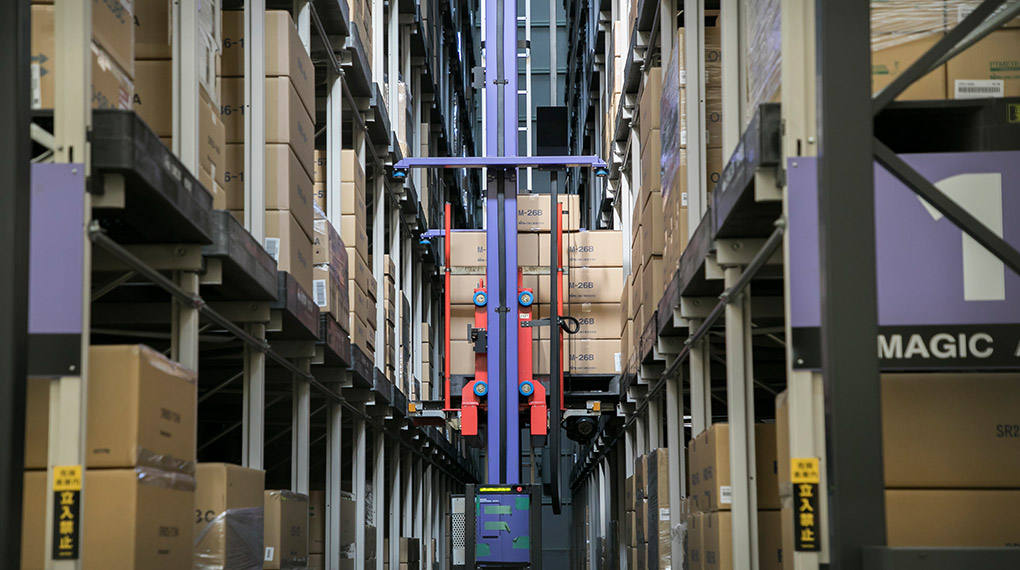 Production Bases / Production System
Currently, the company group has 13 production bases in total, 10 in Japan and 3 overseas.
The Japanese bases are determined based on multiple aspects such as the regional priority, logistics efficiency, and efficiency through concentrated production. We utilize the three elements of production; people, equipment, and materials; efficiently to establish a flexible production base system and to provide superior products cheaply and quickly to our customers.
In addition, we have set up a Learning Center at the Kikugawa Plant, which is the main plant for distribution boards and enclosures, in which we pass on the core technologies and skills that we have cultivated over many years in order to enhance the on-site and technological capabilities that are considered sources of competitiveness and to obtain trust and satisfaction from our customers.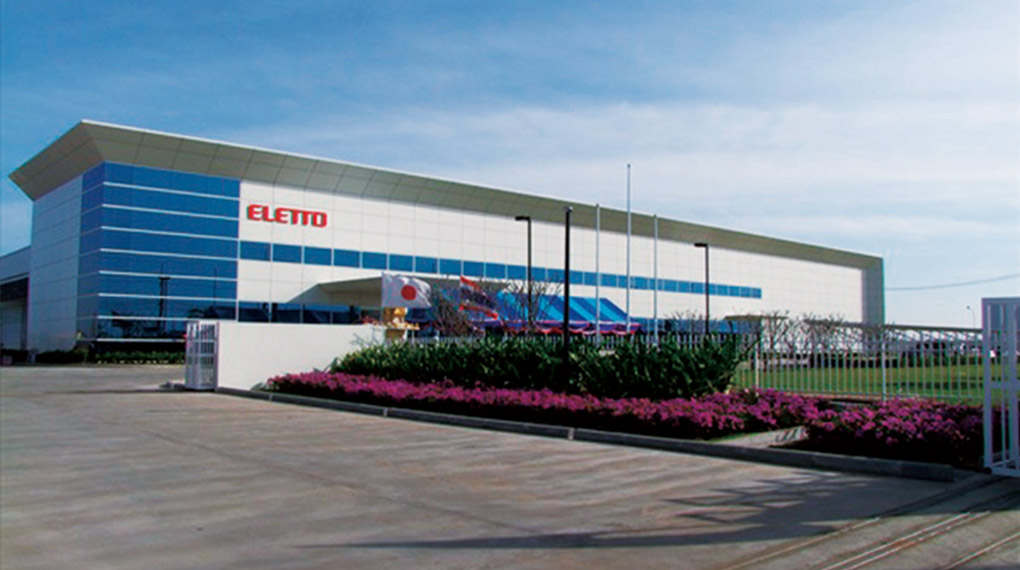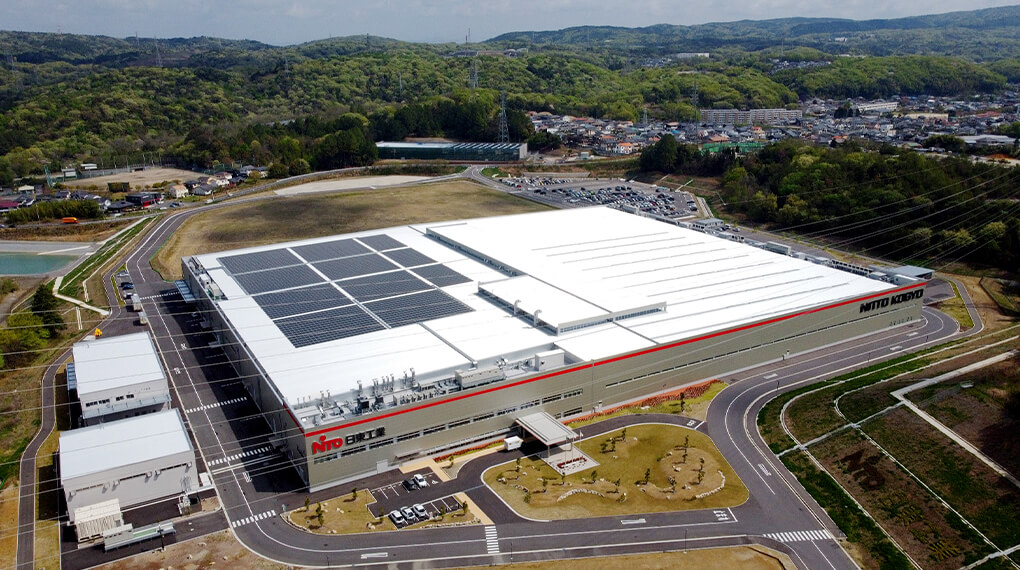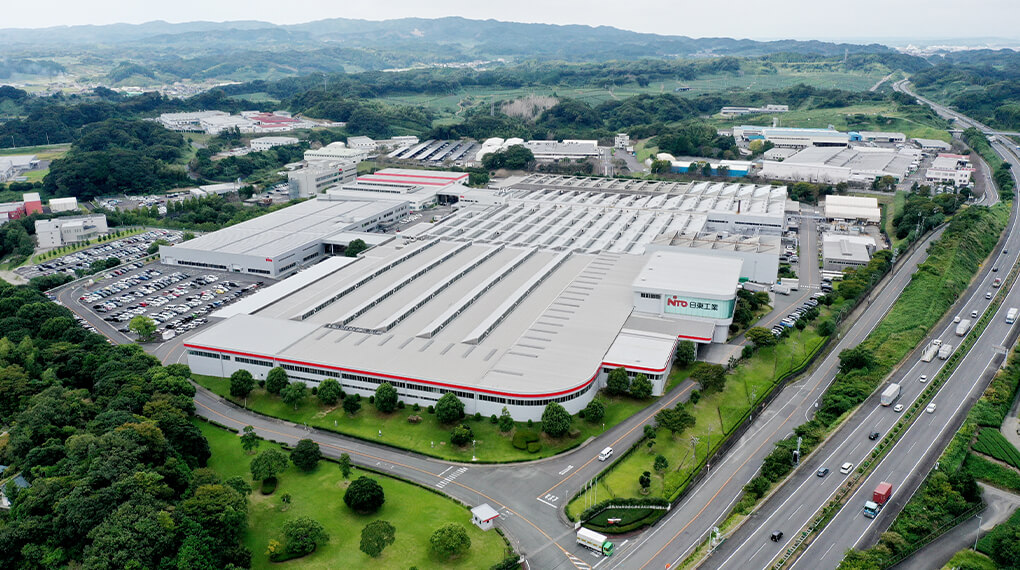 Competitive Production Technology
NITTO KOGYO particularly emphasizes "standardization" as one of our core technologies.
We are constantly working on building production and processing methods according to desired product specifications so that we can propose standardization that satisfies quality, function, and cost in the diversifying market. The optimal combination of production processes and a flexible response are our company's greatest production and core technologies. These are technologies that are indispensable to our growth strategy and enhance the competitiveness of our products by further introducing innovative technologies in order to respond to more sophisticated product diversification without affecting productivity .