NITTO KOGYO supporting society
NITTO KOGYO products support society in various settings from everyday life to industries.
products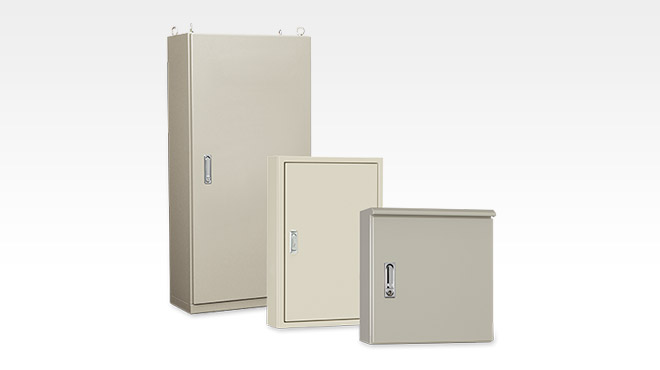 Enclosures
A box intended for storing equipment and preventing contact with it. The shape and material differ depending on the place of use and conditions.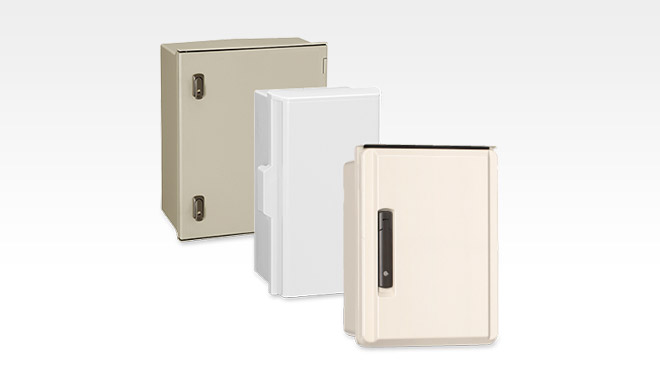 Plastic Enclosures
An enclosure made of plastic with the same usage as a regular enclosure. It is lightweight and rust resistant.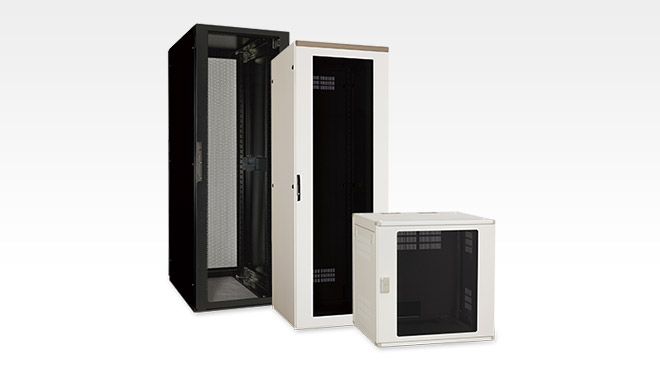 System Racks
An enclosure used for storing information communication equipment, FA / control equipment, measurement equipment, etc.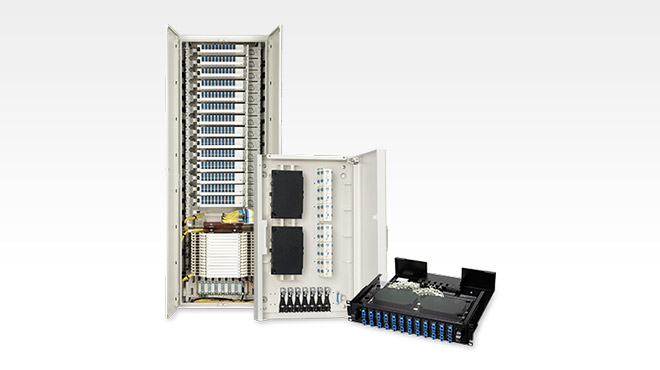 Optical Junction Boxes
An enclosure for safely protecting parts that connect optical cables used for internet, etc.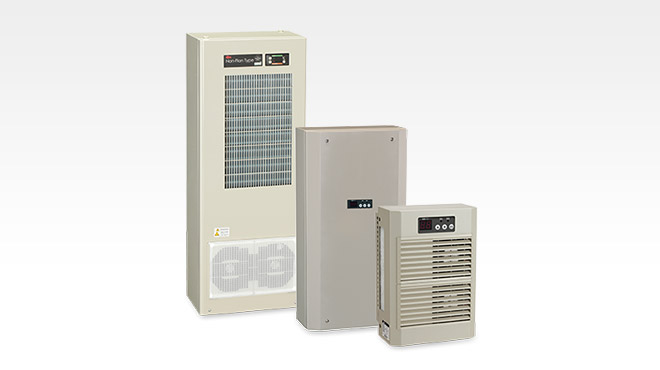 Thermal Management Products
Louvers and ventilation fans for letting the heat inside enclosures, boards, etc. out and coolers for cooling the inside are available.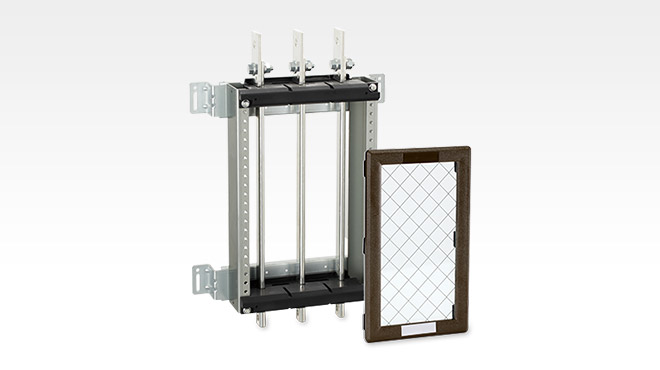 Distribution Board Parts
Parts used in our products such as copper bars used for panel boards and windows for checking the watt hour meters.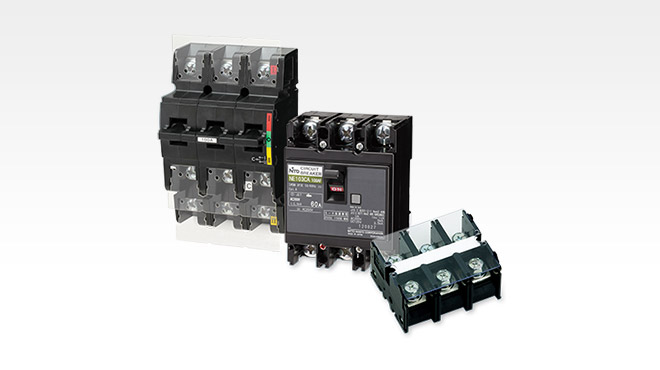 Breakers, Switchgears, Terminal Blocks
Devices that are used when connecting electric wires. In particular, the breaker plays the role of automatically stopping the flow of electricity if excessive electricity is used.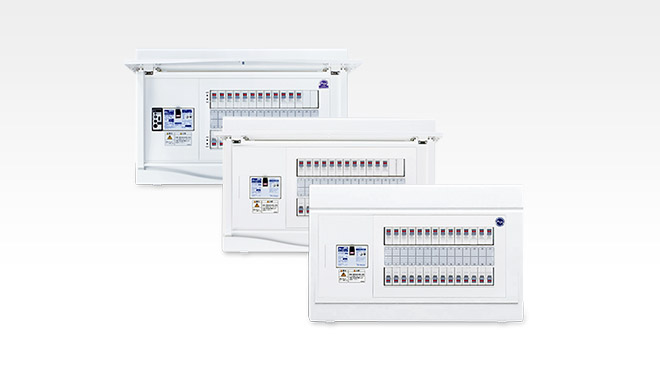 Home Panel Boards
Supplies electricity to the lighting and outlets inside homes. If there is any danger such as an excessive use of electricity, the breaker automatically turns off for safety.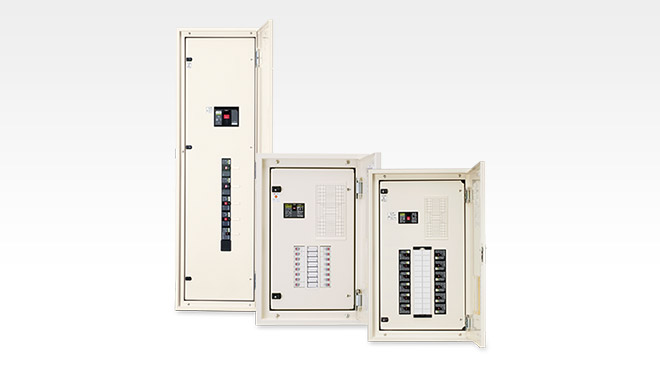 Standard Panel Boards
The panel board integrates the breaker and other equipment necessary for safe usage of electricity into an enclosure.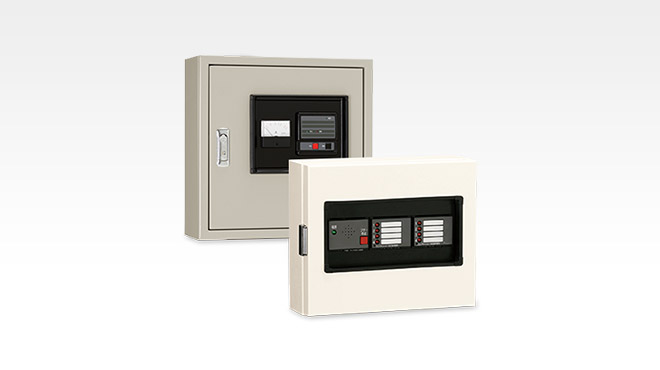 Control Panel Boards
This stores devices for operating machines in factories, water tank pumps in condominiums, or the like in an enclosure.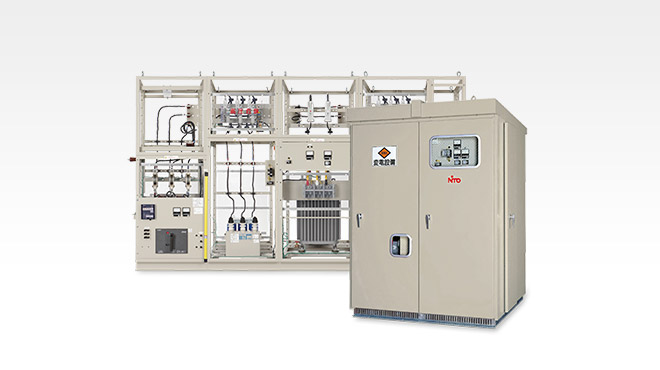 High-voltage Power Receiving Equipment
An enclosure that houses equipment for lowering high-voltage electricity sent from power plants to commonly used voltages. It is used in stores, etc.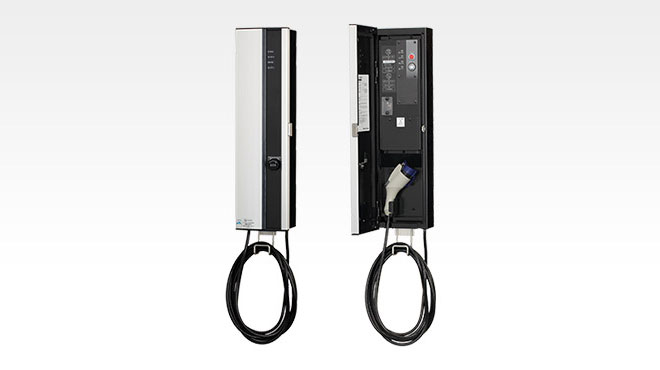 EV/PHEV General Charging Stands
Charging stands for charging electric vehicles (EV) and plug-in hybrid vehicles (PHEV).
These are materials that summarize application examples of products manufactured by NITTO KOGYO in an easy-to-understand format.