Research and Development System
We adopt highly reliable and well integrated solutions to satisfy customers' demands.
Nitto Kogyo always puts safety and peace of mind as the top priorities and keeps on developing high-value-added products. While applying safety functions that have been proven by experimental data in product manufacturing, Nitto Kogyo also puts an emphasis on resource conservation and recycling by working to reduce the environmental load right from the R&D phase. In addition, the company continuously accumulates its technological capacity in terms of circuit-focused IT technologies, cooling technology, metal plating, coating technology, and so on. By integrating these various types of technologies, the company develops original and innovative solutions for the various demands of our customers.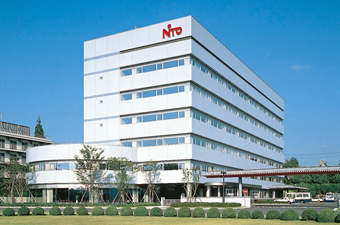 Research and Development Center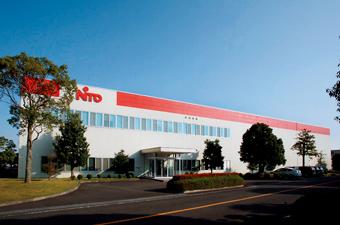 Kikugawa Laboratory
Test & evaluation system
A testing system that brings technologies to perfection and enhances product reliability.
To apply the constantly emerging advanced technologies to the task of manufacturing highly reliable products, expert research personnel and excellent test equipment are indispensable. The Research and Development Center at the headquarters of Nitto Kogyo and the Kikugawa Laboratory are equipped with the best tools for testing and research. In addition to conducting comprehensive evaluation tests, including strength, earthquake-resistance, and IP tests, we also routinely check the final products to ensure their reliability and safety. Moreover, the company also provides evaluation test data in the forms "Test Results" and "Test Report".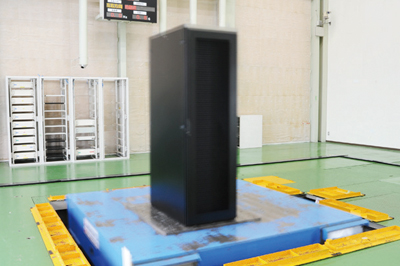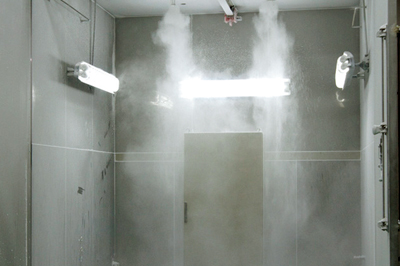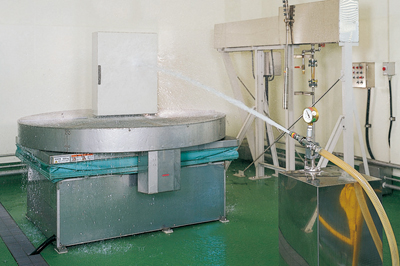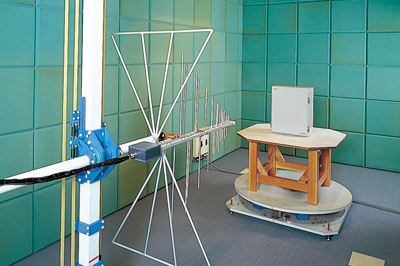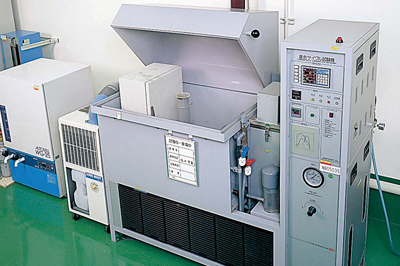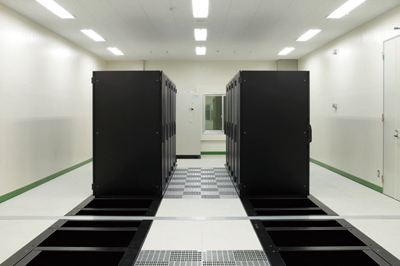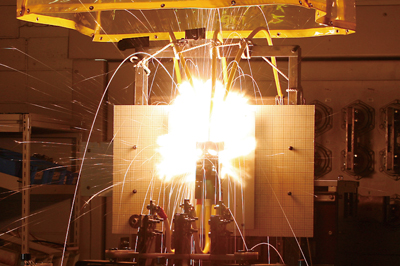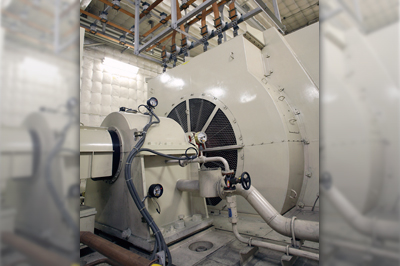 Other types of tests
Temperature rise test
Mechanical test
Coating-related test
Withstanding voltage test
Environmental test
Various loads test
Technical support
Conduct data analyses for all types of conditions.
The computer simulation test called CAE analysis enables us to carry out a performance evaluation under difficult data acquisition conditions. For example, conducting thermal airflow analysis of the floors when setting racks in data centers. Through the analysis, we can obtain concrete data for each case and formulate effective strategies based on the data gathered.
• CAE (Computer Aided Engineering) Computer Aided Technology
An example of vibration analysis

An example of iDC thermal airflow analysis
Analysis software: TileFlow (Innovative Research Company)
Conforming to International standards
Reliable products conforming to international standards.
With the process of globalization speeding up, customers are pressing strongly for products conforming to international standards. Nitto Kogyo's products have acquired various types of international certifications such as IEC, UL, NEBS, and the high performance of its products is highly valued worldwide.
IEC standard

Internationally certified electric technology-related standard

UL standard

The most representative safety standard of north America

NEBS

An important standard at the US information communication market