Production System
Manufacturing of highly reliable products
Nitto Kogyo is consistently pursuing "a merger of the long-time accumulation of technological experience with production technology innovations" and "productivity without compromising quality", and responds to market demands with great flexibility, making contributions to society by producing environmental-friendly and safe products.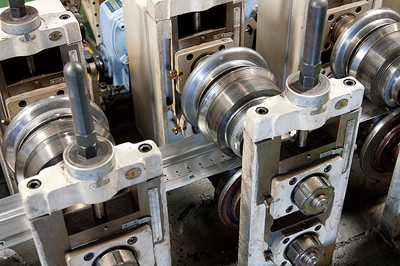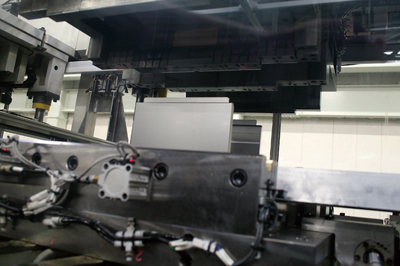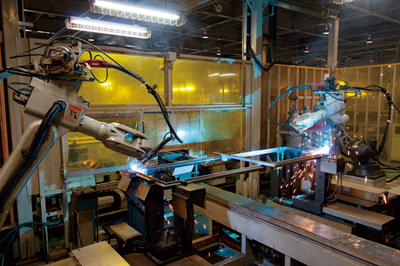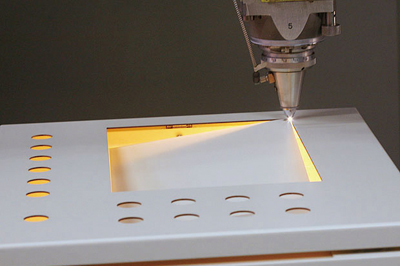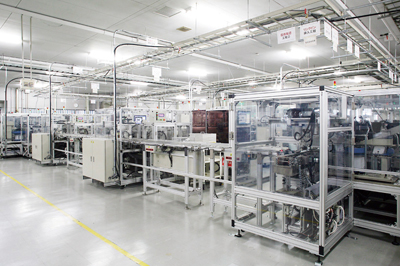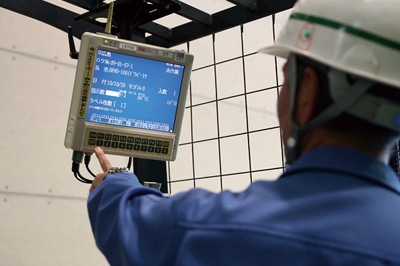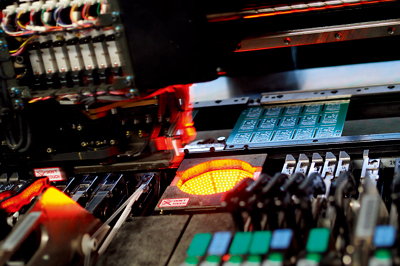 Production
Stable technology processes guarantee standardized manufacturing.
The "standardized" production system, incorporating special production equipment with steady productivity, high-efficiency manufacturing processes, and excellent employees selected through our exclusive technical ability appraisal system, enables the company to manufacture safe and trustworthy products. In addition, the company has taken actions such as adopting solar energy generation systems at new factories to reduce environmental loads.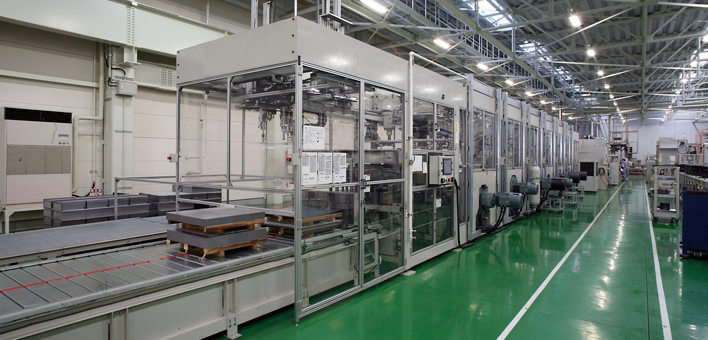 Kakegawa plant [Production line of CH Enclosures]
Quality Control
In-depth and meticulous quality management.
Since our company manufactures many lifeline-concerned products that demand a very high level of safety and quality, substantial stress is laid on quality management. For the manufacturing process, the company introduces specialized inspectors and assorted inspection equipment to carry out tough quality management.
Logistics
Our logistic network spreads across the entire nation.
The automatic product ordering and shipping management system and the widespread logistic network across Japan form a supply chain that securely connects us to our clients. The company's goals are to satisfy customers' demands and to harmoniously co-exist with the earth as well as society. Therefore, the company keeps innovating its logistic system.
Environmentally friendly manufacturing processes
Adopting powder spraying / lead free

Solvent-free powder coating materials and electrodeposition coating materials requiring a minimum amount of solvent are used for enclosure coating. These measures are important for maintaining a good operational environment. They eliminate wastewater treatment problems and produce almost no waste coating materials. In other words, they are very environmentally friendly.

Restrictions on the use of hazardous chemicals

The materials we have banned are based on the "six materials of the RoHS directive". We have also restricted the use of asbestos and materials that are harmful to the ozone layer. The use of wooden mounting plates, for example, significantly reduces the release of formaldehyde.