Message
With its global vision, the "future" Nitto Kogyo will continue to support the lifeline of society through its production and manufacturing.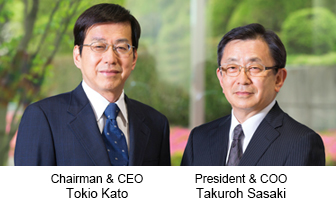 We define our value in terms of serving the needs of people and society. With its technology, Nitto Kogyo enables electrics and information to be tightly linked. Since the founding of our company, Nitto Kogyo has been supporting the electrical and information infrastructure in various forms through the development of electrical equipment, machines, and proposals. Currently, there is a steadily increasing global demand due to more and more serious environmental problems as well as the rapid growth of information technology. For example, the promotion and popularization of clean energy, led by the generation of solar electric energy and the related revolution in the electrical infrastructure, the cloud computing society accelerating high information density, and the new specifications for optical communication lines. Having always put our customers first and focusing on product quality, Nitto Kogyo is a pioneer in responding to our customers' emerging demands by quickly developing new products and manufacturing to satisfy those demands and to present new options to our customers. Meanwhile, we also aim to build a new foundation in the international market by expanding our production base overseas, in the hope of making contributions to the global society.
One's expectations should be high in regard to Nitto Kogyo. After all, our goal is to become a value-creating company that brings electricity and information into the future.
We hope to have your support as always.
Chairman & CEO Tokio Kato
President & COO Takuroh Sasaki